St. John Henry Newman Snapshots
Canon MacCarthy, former parish priest at All Saints Church, wrote a series of snapshots about Cardinal Newman which appeared in newsletters a few years ago. In case you missed them or want to read them again, here they are all in one place.
Who was Cardinal Newman? He was born in 1801 and was educated at Ealing School and Trinity College, Oxford. In 1828 he became vicar of the University Church of St Mary's. He was, of course, a member of the Church of England at that time. Newman was a man of deep intellectual honesty. For him the TRUTH was uppermost. In 1842 he retired to Littlemore (near Oxford). In 1845 he was received into full communion with the Roman Catholic Church.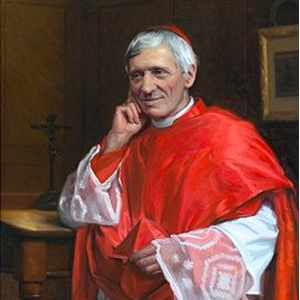 Bishop Kieran celebrated Mass in the Chapel in Rome where John Henry Newman was ordained a Catholic priest. The Chapel is in the Headquarters of the Catholic Church's world mission department – the Congregation for the Evangelization of Peoples. Newman studied for over a year in this building, which in those days was partly used as a seminary. He was ordained a Catholic priest on 30th May 1847.
Newman, as an Anglican, did not find some of the pious practices of the Catholic church particularly to his liking. But Newman was clear in his mind about the difference between matters of piety and the TRUTH that was the Roman Catholic Church in itself. Newman had visited Italy as an Anglican. Returning to England by boat, he expressed his search for the truth in the words of his familiar prayer/hymn "Lead, Kindly Light, lead Thou me on". Our school badge is inspired by these words. The Candle, with the kyro imprinted upon it, signifies Christ the "Kindly Light!, while the words "Lead, Kindly Light, lead Thou me on" express Newman's heartful quest to know God's will for him, and his trust that the Lord would make it clear. It is a perfect prayer for us to use as well. The prayer reveals Newman's patience.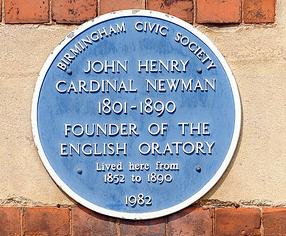 After Newman was ordained a Catholic priest on 30th May 1847, he returned to England and joined the Oratorians – a religious Order of Priests. He went to "Maryvale" in the Oscott Birmingham area. On New Year's Day 1848 he celebrated Mass there. "Maryvale" is one of the principal places associated with Newman. Today the "Maryvale Institute" is based in that same building. It is a national and international centre where catechists and theologians are prepared for work in the UK and abroad, including the so-called mission countries. The words "Maryvale" and "Newman" always go together.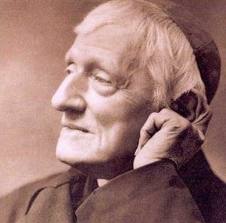 In the Gospel the Ethiopian is reading from the Old Testament. St Philip asks him if he understands what he is reading. He replies, "How can I, unless someone guides me". Newman comments: "The Church undertakes that office". The mission of the Church is a teaching mission. It is through His Church (Pope and Bishops with him) that Jesus keeps us on the right lines. Faithfulness to them deepens our inner peace.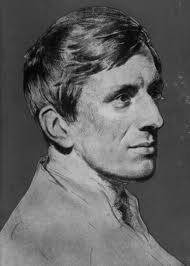 When Fr Newman was working in Birmingham he was aware of the needs of children. He taught them their Catechism himself. (Every Catholic priest is by vocation a teacher). Newman was a very accomplished musician. So, to bring the children together, he formed a children's choir. Newman was a great intellectual, but he had the heart of a caring father as well.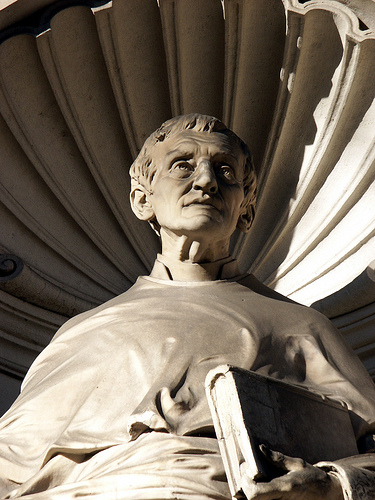 If you read Newman's writings, you will probably find them more than a challenge. His sentences can be long. The words used not always easy to understand and his thought or visions sometimes difficult to grasp. But this must not put you off. Giving time to such a challenge would be well worth it. His thinking and understanding of God's word and teaching continue to uplift and direct many minds.
Cardinal Newman wrote: "Christianity is, above all, an objective religion. For the most part it tells us of persons and facts in simple words. Then it leaves their announcement to produce its effect in such hearts as are prepared to receive it". Newman here points out that the Catholic faith is an "objective religion". Because of this we learn to cherish and embrace it. When we do, our children can become ready to embrace it too.

Cardinal Newman was made a Cardinal some ten years before he died. When he became a Catholic many of his old friends rejected him. Even within the Catholic community there were those with reservations about his teaching. They need not have worried. So powerful and forward looking were his ideas that many referred to him as "the father of Vatican Council II" (1962 to 1965). He was very perceptive on the role of lay Catholics in the unity and life of the Church.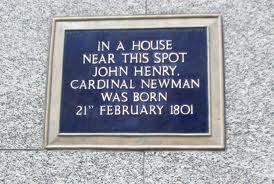 Newman was always aware of his debt to the "Fathers of the Church". These were bishops, priests and theologians who lived in the first centuries. They wrote down what the faith and teaching of the Church was and meant in those times. For Newman, the Church's essential position on MARY, for example, is contained in these early writers. Of the Fathers, Newman said, "The Fathers made me a Catholic and I am not going to kick down the ladder by which I ascended into the Church". It was the ladder of unbroken continuity, as is the continuity of the embryo that has since developed into a mature adult.
For more information about Cardinal Newman and the Papal Visit in September 2010, please click here.